I made 2 different sets of log manifolds from 304 stainless and they worked fantastic, my original goal was to get turbos under the hood, keeping inner fenders intact, and as much factory stuff on the motor as possible, like power steering, etc. The first pair I made was more for cruising and being able to run around on the street sporting twins when I went to car shows etc, more for the cool factor while still being functional and fitting nicely under the hood, mission accomplished and then some. The second set I made was a more universal set, and I wanted to make them a little more performance oriented, dual purpose street/strip without gutting under the hood to fit twins. I made several sets over the past few years for both SB and BB motors and everyone thats used them loves them, not for a drag only car, but more of a double duty purpose, I still think those are capable of getting a car into the 8s with these logs. One day I may bolt the second set back on and see if I can get in the 8s with a real set of logs just for $h!ts and grins. The material was the real killer as far as cost, but you never have to worry about them rusting.
The first logs I made was a permanent set up for twins but man it made it really easy, I ran 1 3/4" primary elbows into a 3" log with wastegate flange of the front end and T4 flange mounted on the log to mount the turbos. The turbos fit under the hood on my Monte easily. The car ran 10.50s with a mild 383, twin 62s at 15 lbs of boost with these logs, and it was extremely responsive on the street and a real eye opener when I popped the hood, was fun to see people crowding around the car.
I still have these and will sell them if anyone is intersted
. Getting to plugs with both sets was a DREAM with these by jacking the car up a little and going in above front tires, plugs were wide open front to back, the log snugs right up to motor above plugs, worked out really nice. Cost about $325 for everything to be able to just bolt turbos and wastegates right on the logs and roll, so easy.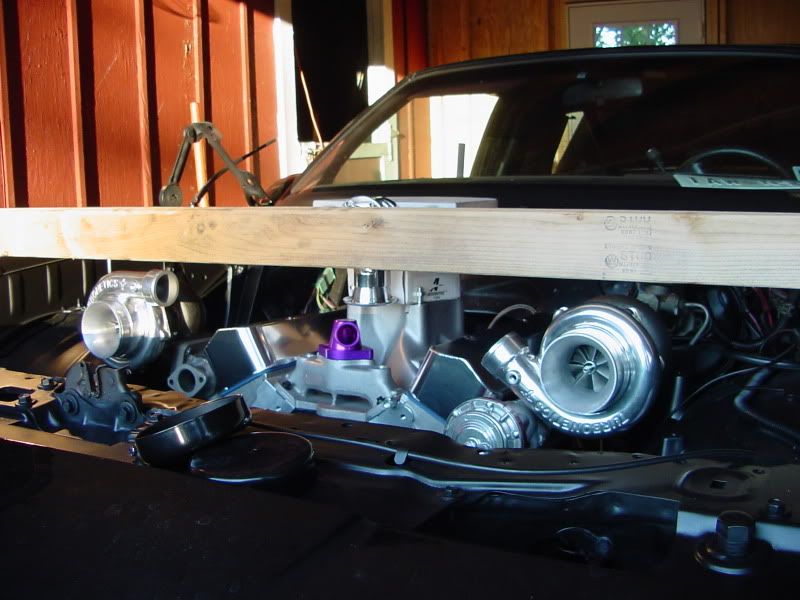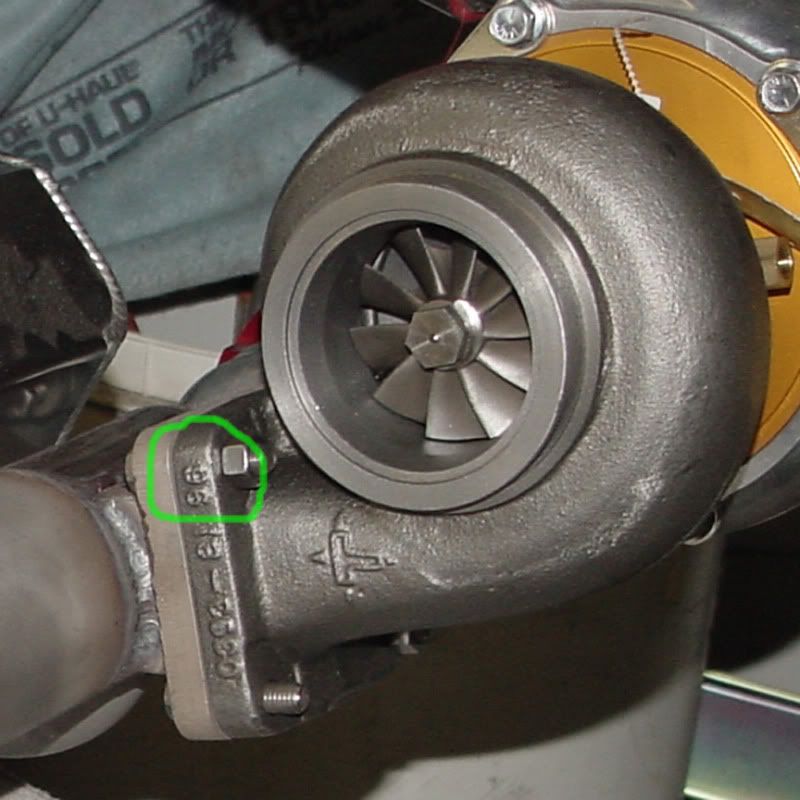 The second set I made was much more universal but more parts means more money. The 1/2" flange, the 1 3/4" primary bends, the 3" log tube, the tow 3" V bands, the 3" elbows, 2 T$ flanges and the wastgate flanges was about $450 total. Basically merged 1 3/4" primaries elbows into a 3" log with a V band on the end so you can run twins, or connect a crossover withe the V band for a single. My car with a different cam from the first combo above in the same 383 ran 10.0s at 141 mph @ 15lbs of boost with little 62s with these logs, never really tested how much boost I could throw at them before getting back pressure which happens with any header or log at some point, just a different rates of boost, bascally the higher the boost the more efficiency comes into play with design. I took 2 3" 90s and welded a V band on one end to connect to the turbo T4 flange right to the logs so you could rotate the turbo position anywhere you needed to for clearance, worked bad ###!!! I eventually kept wanting more and more and now the car is a purpose built drag car so I went to real headers just trying to eek out every bit of power, I went with more cubes, more compression, bigger turbos, etc, but realistically those logs with some tweaking worked great for the original purpose and exceeded how fast I thought the car would run with them.