I also saw that Paul Ferruci with the pink Malibu is battling pancreatic cancer. My prayers go out to he and his family, and I think they have it set up where you can donate to help with his battle.
_________________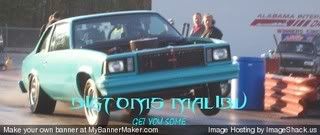 There is no escape and that's for sure
This is the end we wont take anymore
Say goodbye to the world you live in
You've always been taking
And now your giving.
Seek and Destroy